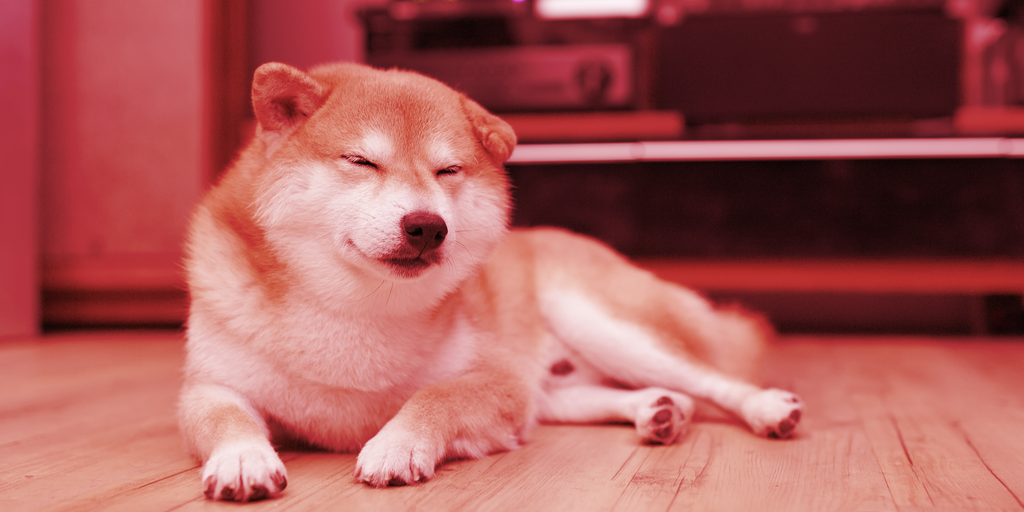 The price of Dogecoin has dropped 13% over the last week, and has fallen 6% to just under $0.07 in the last 24 hours alone, as per CoinGecko data. 
The famously volatile meme coin has dipped this week amid speculation over potential changes to the energy-intensive proof-of-work mining model that currently powers the cryptocurrency.
Rumors that Dogecoin will undergo a transition to a more energy-efficient proof-of-stake model—akin to Ethereum's long-awaited merge in September—are circling again on social media, leading one of Dogecoin's core developers to deny that any major move is imminent.
Michi Lumin, a principal engineer at the Dogecoin Foundation, tweeted on Wednesday that social media influencers that have tweeted about the coin and potential changes ahead "do not actually have the inside scoop on what's going on with #dogecoin."
However, Lumin said that there is a plan to provide a proposal to the community regarding a potential proof-of stake transition, although the developer suggested that the suggested approach would "differ from traditional [proof-of-stake] in many ways."
More info for ya. Influencers, even if they have millions of views and followers, even if they speak with authority, do not actually have the inside scoop on what's going on with #dogecoin. Just because one says a validation method is changing, doesn't mean it is.

— Michi Lumin (@michilumin) December 29, 2022
Lumin also said it would be impossible to enforce this type of shift without first having the approval of the majority of Dogecoin's node validators, and that the Dogecoin Foundation could not unilaterally force such a move.
Ethereum is the highest-profile example of a cryptocurrency that transitioned to a proof-of-stake consensus mechanism, as noted, completing its highly-anticipated merge event in September of this year.
While proof-of-stake is a more energy efficient way of powering a decentralized blockchain platform, some believe that it's less secure than a proof-of-work model. Despite the hype around Ethereum's merge and the energy savings, the price of ETH dropped sharply after the transition was completed.
Dogecoin remains the second largest proof-of-work cryptocurrency, with a nearly $9.3 billion market cap, but lags well behind the $316 billion market cap boasted by Bitcoin. 
DOGE is down 61% over the past 12 months, but the coin has performed better than some other notable cryptocurrencies throughout 2022. Solana, for example, has shed about 95% of its value since the start of the year, due in part to the FTX contagion. It briefly fell out of the top 20 cryptocurrencies by market cap on Thursday.
Dogecoin has even outperformed Bitcoin this year in terms of retaining value, as the top overall cryptocurrency has dropped about 65% since the start of 2022.
Stay on top of crypto news, get daily updates in your inbox.