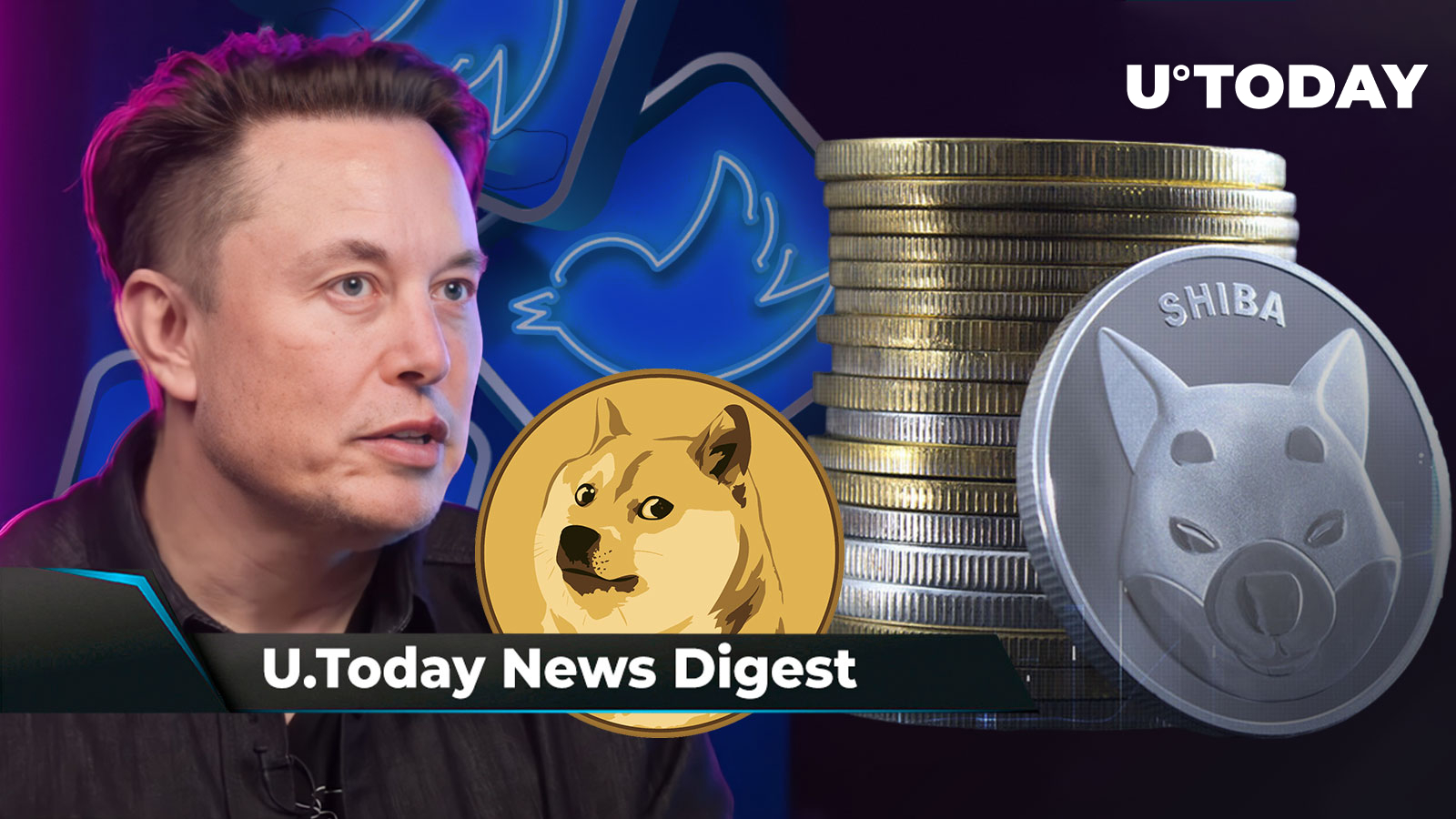 Valeria Blokhina
New month brings fresh crypto news, check it out in U.Today's daily news digest!
U.Today presents to you the top four stories over the past day; don't miss this piece!
Shiba Inu and two other SHIB ecosystem coins now accepted via prepaid Visa cards
According to a recent announcement by FCF Pay, a Canada-based payment gateway that works with cryptocurrencies, the so-called SHIB trifecta (SHIB, BONE, LEASH) has been added to the company's virtual prepaid Visa and Mastercard cards. The cards are reloadable with a limit of $5,000 worth of crypto; in addition to this, no ID is required to purchase such a card. Apart from SHIB, BONE and LEASH, users can load their cards with other cryptos, such as Bitcoin, BUSD, USDT Tether, USDC and DAI. The cards are supported by several blockchains, including BSC, Ethereum, Solana, Fantom and Tron.
Michael Burry shocks crypto community with one-word tweet
Yesterday, Feb. 1, American investor and "Big Short" hero Michael Burry urged his followers to get rid of their holdings with a single-word tweet: "Sell." The tweet started a heated debate among investors, leaving many wondering why Burry would issue such a warning without giving any further information and whether they should follow his advice. However, some regarded his words with skepticism given that Burry's predictions are not always true. Interestingly, today the investor decided to delete his Twitter account, erasing all of his previous posts.
Elon Musk's Twitter "slaps" Dogecoin (DOGE) army, here's what happened
As has been spotted by many members of the Dogecoin community, the @MyDogeTip Twitter account has been suspended. The account was made for a bot that allowed Twitter users to tip content creators with DOGE tokens. User Dogecoin Designer (@cb_doge), a UX/UI and graphic designer at Dogecoin, tweeted, tagging Elon Musk, that the Doge tipping bot was suspended for no reason, and that @MyDogeTip was a good bot used to spread Dogecoin across the community. Another DOGE supporter, Sir Doge of The Coin (@dogeofficialceo), joined the thread, agreeing with Dogecoin Designer's words. Crypto developer @MyDogeCTO also shared his take on the issue, saying that if Twitter is going to shut down the bot, then it "better be building something AWESOME for Dogecoin."
Shiba Inu (SHIB) might make comeback, David Gokhshtein speaks on meme token "bag"
Founder of Gokhshtein Media David Gokhshtein decided to resume talks about meme tokens with a recent tweet. He asked his followers whether people are still talking about SHIB and DOGE making a comeback or if there are other things worth paying attention to. In his other tweet, Gokhshtein asked another question: "Why do people get bags of meme tokens rather than going into BTC or ETH?" adding shortly after, "BTW, I'm a meme token survivor." Previously, the crypto enthusiast mentioned that if SHIB hits one cent, he would delete his Twitter account. Meanwhile, per Whale Stats data, Shiba Inu once again managed to reclaim the title of the most traded coin among the top 1,000 ETH whales.