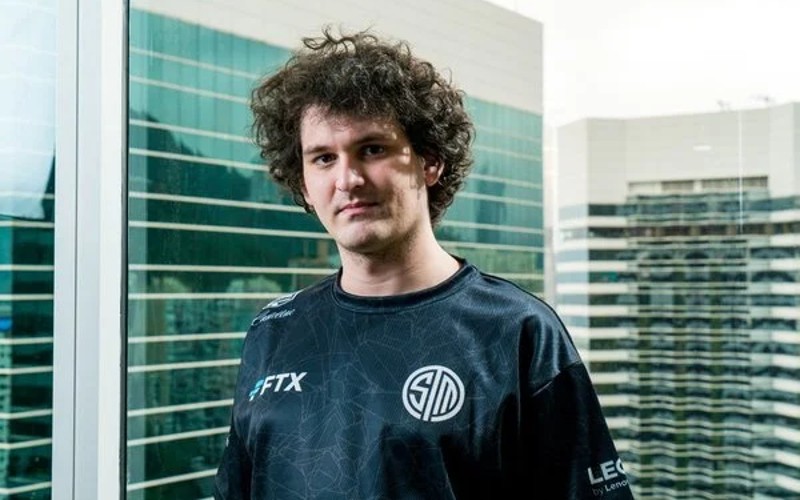 Cryptocurrency
The CEO of collapsing cryptocurrency exchange FTX, Sam Bankman-Fried, has apologised for failing its users.
While FTX US continues to operate – for now – its international counterpart is facing an $8 billion black hole and has halted withdrawals as it faces a liquidity crisis.
Bankman-Fried took to Twitter to say: "I'm sorry.  That's the biggest thing. I f***** up, and should have done better."
In a long thread, he claimed that his understanding of the necessary liquidity within FTX was "off".
He also said that during the quickly agreed and abandoned Binance rescue deal, "my hands were tied… I wasn't particularly allowed to say much publicly". 
He also confirmed reports that FTX's trading arm Alameda Research is to wind down trading.
Reports suggest that the exchange, which held $16bn in customer assets, loaned Alameda $10bn to fund trading bets, with the entire sum still owed.
James Powell, CEO and co-founder of fellow exchange Kraken, tweeted that FTX's woes were the result of "recklessness, greed, self-interest, hubris, and sociopathic behavior".
Bankman-Fried has sought to establish himself at the centre of discussions over crypto regulation in Washington DC, while he donated millions to politicians during the recent US midterm elections.
He supported the impending Digital Commodities Consumer Protection Act 2022, led by senators Debbie Stabenow and John Boozman. They stated: "The events that have transpired this week reinforce the clear need for greater federal oversight of the digital asset industry."
Reuters reported that FTX was seeking a $9.4bn bailout package from Justin Sun, OKX and Tether as well as investment funds.
However Tether responded tartly in a tweet: "Tether does not have any plans to invest or lend money to FTX/Alameda. Full stop."
Chinese entrepreneur Sun is the founder of Tron, a blockchain DAO ecosystem, who tweeted that he is "working on a deal" to rescue FTX. Bankman-Fried retweeted the post.
FTX has announced a Tron credit facility "to allow holders of TRX, BTT, JST, SUN, and HT to swap assets from FTX 1:1 to external wallets". The legality of this arrangement was called into question by Ki Young Ju, CEO of CryptoQuant.
US authorities The Department of Justice, the Securities and Exchange Commission (SEC) and the Commodity Futures Trading Commission (CFTC) are investigating the activities of FTX.
Meanwhile crypto lender BlockFi has halted client withdrawals on its platform in the wake of FTX's collapse.
"Given the lack of clarity on the status of FTX.com, FTX US and Alameda, we are not able to operate business as usual," it said in a U-turn from a statement given 24 hours before.
Manchester's Matillion backed by US giant Databricks
Cryptocurrency shorts
The failed acquisition of FTX by Binance is credit negative for the entire crypto market, according to a report published by Moody's Investors Service today. Moody's says it leaves the world's fifth-largest exchange and its customers in limbo: "Crypto losses so far by retail and digital asset institutional participants have largely remained contained within the crypto sphere, a credit positive for banks and evidence of banks' fairly cautious approach to crypto in light of the uncertain regulatory environment. However, should leverage again build substantially in the crypto finance system, it could unsettle the banking system, even if banks continue distancing themselves from direct interaction with the crypto economy."
Crypto payments infrastructure startup Ramp has raised $70 million in a Series B funding round co-led by Mubadala Capital and Korelya Capital, with participation from Cogito Capital and existing investor Balderton Capital.
Bora Network has teamed up with Widus Partners to launch a $30m 'gamefi' fund. It has already agreed to back biometric-based gamefi wallet developer Me3 and Skyark Chronicles, a company focusing on Web3 games and the metaverse.
Animoca Brands co-founder and CEO Yat Siu has said the company will be introducing a new set of licences that require the payment of creator royalties as a condition to receive licensing to an NFT's art and utility.
Crypto prices
The overall market cap of the 21,700 coins is at $869 billion at the time of writing (7am UK), a 3.9% increase in the last 24 hours.
For round-ups of recent cryptocurrency news developments, click here.
For valuations of the top 100 coins by market cap in US dollars, plus 24-hour price change, see below.