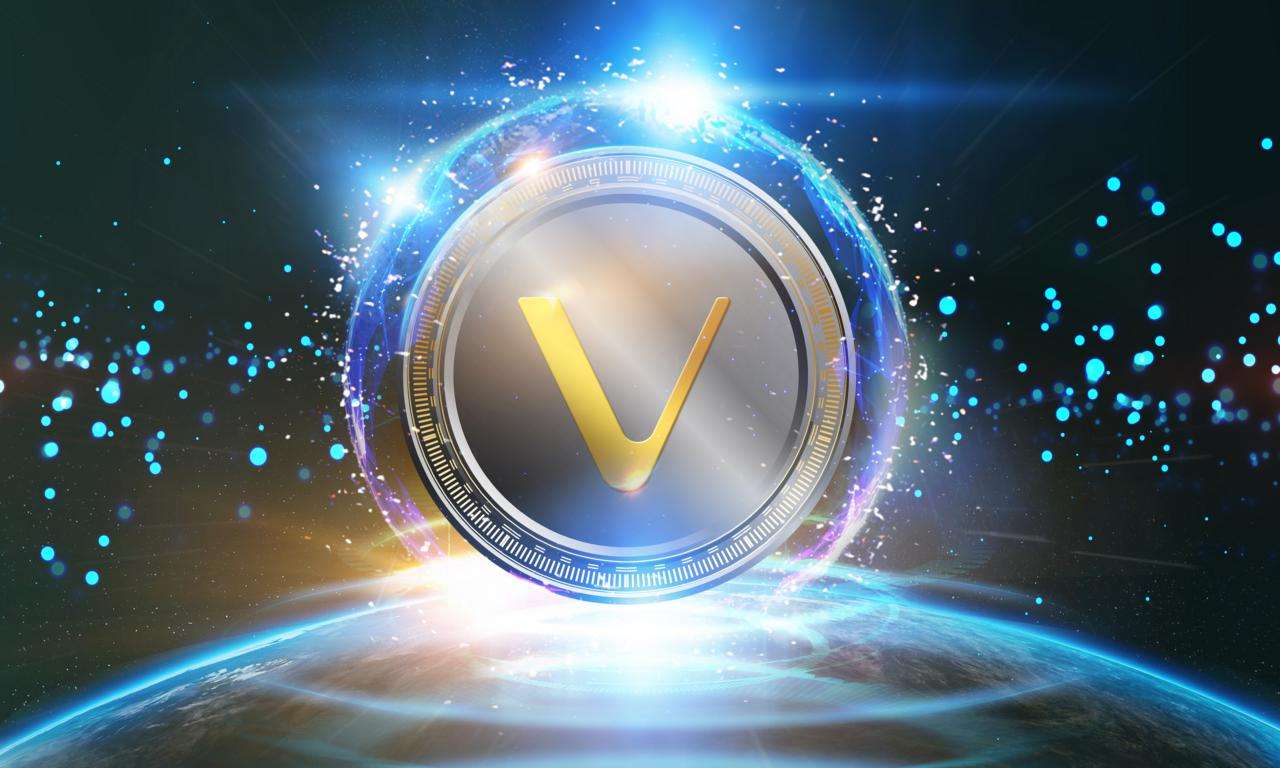 Source: Den Rise Shutterstock
Decent HS unveiled its health and safety-focused platform utilizing VeChainThor to digitize a company's assets within a given plot or building.
The VeChain ecosystem has features enterprises that can be utilized in building a well-optimized operation for their use.
---
Blockchain technology is steadily finding its way across different industries and providing a variety of use cases for its application. But issues like low processing power, slow scalability, and high computational fees hinder blockchain adoption from solving real-world challenges. As a result, several protocols have attempted to overcome these shortcomings, but VeChain leads the pack.
The VeChain ecosystem is hosted on the VeChainThor blockchain, which offers quick transaction speeds to real-world power activities at par with quality standards and regulatory requirements. In addition, companies can drive their tokenization process with VeChain's open-source protocol, allowing them to pool their resources and work toward a common goal.
VeChain's Uses Keeps Expanding
Furthermore, the VeChainThor blockchain's primary protocol provides all-around, multi-dimensional features that allow industries to integrate the blockchain's compatibility into their enterprises.
With its proof-of-authority consensus system, the protocol allows the creation of new nodes with fast computation and low power consumption via smart contracts. Developers could utilize this in consensus upgrades. According to a speech last week by Dimitis Neocleous, VeChain Foundation's Head of Ecosystem Build, the platform has sustainability roadmaps for applying VeChain's technology to improve the healthcare ecosystem.
Speaking at B.R.E.W. 2022, the executive outlines VeChain's roadmap in the coming year, focusing on three core areas: sustainability tools, developer gears, and digital ecosystem requirements.
VeChain x Decent H&S

At B.R.E.W 2022, "Decent HS unveiled its health and safety focused platform utilising VeChainThor to digitise the assets of a company within a given plot or building." 🤝#VeChain $VET #VeFam #Blockchain #SDGs #Sustainability #Green #Tech #SDG #Technology https://t.co/LRWQ3CoYAt pic.twitter.com/CFjPSdl5sD

— eisenreich (@eisenreich) December 21, 2022
Enhancing Healthcare Through VeChain And Decent HS Partnership
Speaking further, the Head of Ecosystem Build disclosed that VeChain has ongoing projects targeted at the healthcare sector. Dimitris stressed that the platform has extensive experience in knowing how to serve the sector better using its wide range of technologies to aid the health industry.
In addition, Dimitris revealed that VeChain's activities in the healthcare sector are compliant with data protection guidelines in Europe and other regions of its operations. The VeChain executive used the opportunity to introduce e-hcert, an innovative medical application unveiled in 2020 and currently in use in two private hospitals in Cyprus.
After over a year of its use, the e-hcert's applicability has been commended in the healthcare industry due to its efficacy and reliability in health line settings. Furthermore, the Decent HS partnership will offer a comprehensive blockchain-enabled healthcare solution for health facilities and specialty hospitals.
The HS blockchain system is a one-of-a-kind health management protocol that provides immutable data that is reliable, transparent, and traceable. Moreover, the tool provides ready-made information with a handful of audit trails in incident management and reporting cases. Decent. HS claimed that its system helps promote responsibility and accountability from all involved parties.
Interestingly, the new system is tamper-proof and can safeguard records and information using a cryptographic pattern to ensure incorruptible data. The HS system offers businesses the tools they need to manage all incident reportage and provides them with the control and monitoring features they need in their daily routines. With sustainability forming the core of industries, Decent HS seeks to introduce safe and proper working environments.