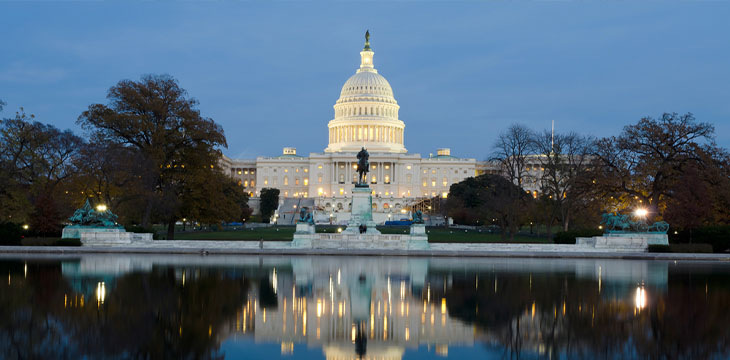 As the first month of 2023 comes to a close, here's a roundup of all the important stories from the United States in the last week of the month. As you'll see, there's news on digital currency taxes, legal payments in New York State, and advice from the White House itself.
IRS tax reminder
The 2022 tax deadline is fast approaching, and the Internal Revenue Service (IRS) has reminded the public to file. Furthermore, it has emphasized that everybody must answer the questions related to digital currencies regardless of whether or not they have engaged in any transactions with them.
Three tax forms—the 1040 Individual Tax Return, the 1040-SR Tax Return for Seniors, and the 1040-NR Nonresident Alien Income Tax Return all ask:
"At any time during 2022, did you: (a) receive (as a reward, award or payment for property or services); or (b) sell, exchange, gift or otherwise dispose of a digital asset (or a financial interest in a digital asset)?"
Anyone who has received, earned, or sold digital currencies for monetary benefit should tick yes and make the appropriate financial disclosures.
Remember, lying on a tax return is a serious crime, and blockchain-based digital currencies and other tokens are completely traceable.
White House on digital currencies
In September 2022, the White House released its first framework for digital asset development.
On January 27, it released a roadmap for mitigating risks associated with digital currencies. In the wake of the FTX collapse that ruined thousands of lives, it's no surprise that the White House is calling for much tougher measures.
The document pointed directly at the U.S. Congress, urging it to quicken its pace regarding regulations. It centered on two main elements:
Increasing enforcement and issuing new guidance.
Developing public awareness programs to help educate about the risks associated with buying digital currencies.
Recommendations include expanding regulators' powers, strengthening disclosure requirements, increasing penalties for misconduct, and raising funding for law enforcement.
In other words, the Biden Administration wants to empower and fund regulators and law enforcement, increase transparency and ramp up punishments for people like Sam Bankman-Fried. That's what CoinGeek has been calling for in recent years!
Legislation should not green light institutions, such as pension funds, to dive headlong into cryptocurrency markets
With BTC maxis and other speculators calling for any possible avenue to tap people's pensions so new funds will flow into the market and pump their bags, it seems the U.S. government has a different approach in mind.
New York State agencies can accept digital currencies
In other news, a U.S. state that has so far been seen as hostile to the digital currency industry is potentially embracing them. A proposed bill (Bill A523) in New York would enable state agencies to accept payments in digital currencies.
What sort of payments? The sort state agencies collect, such as fines, penalties, taxes, fees, and payments to the state. The Bill would not obligate state agencies to accept digital currencies such as Bitcoin, BTC and Ethereum but would legally enable them to do so.
The Bill has not yet been passed by the New York Assembly or Senate and would need to be signed off by New York Governor Kathy Hochul. Nonetheless, it's a potentially important step in making digital currencies what they were supposed to be—electronic cash.
Interestingly, because of how the Bill is worded, defining "cryptocurrency" as "any form of digital currency in which encryption techniques are used to regulate the units of currency," stablecoins such as USDC and Tether may not be included. Then again, Tether is already banned from New York due to its criminal behavior, so this won't concern them either way.
Watch: Law & Order – Regulatory Compliance for Blockchain & Digital Assets
width="562″ height="315″ frameborder="0″ allowfullscreen="allowfullscreen">
New to Bitcoin? Check out CoinGeek's Bitcoin for Beginners section, the ultimate resource guide to learn more about Bitcoin—as originally envisioned by Satoshi Nakamoto—and blockchain.