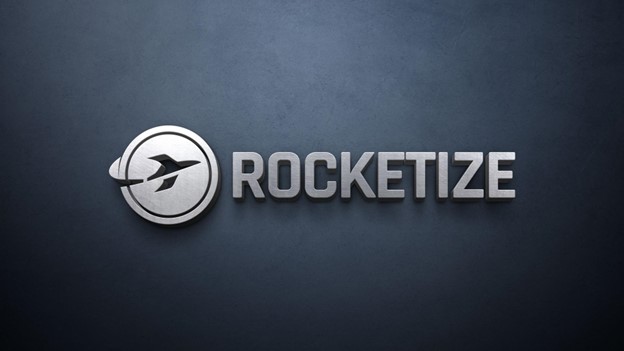 Rocketize (JATO) is the latest meme coin drawing the attention of crypto analysts in the market. It is inspired by the concept of an atomic nation and aims to leverage the potential of blockchain technology to cash in on DeFi, NFTs, and space travel.
However, the meme coin has a lot of rivals, including Dash (DASH) and Cardano (ADA). These two crypto platforms have built a strong community that trusts in their growth potential.
Does Rocketize (JATO) have enough potential to rival Dash (DASH) and Cardano (ADA)? Continue reading to find out.
Rocketize: The Futuristic Meme Coin
Rocketize (JATO) is a community-led meme coin whose members make up the Atomic Nation.
Rocketize's (JATO) plans include maximizing the DeFi space. It will enable cross-chain transfer bridges to encourage more DeFi activities. Therefore, it builds on the Binance Smart Chain (BSC) and is compatible with other blockchain networks.
Its native token, JATO, is the key cryptocurrency on the platform. The token can be used for multiple DeFi purposes, including staking, earning rewards, liquidity management, and cross-bridge transfers. It will also provide exclusive voting rights to token holders on the DAO platform.
In addition, the JATO token would be deflationary. The token's total supply has been fixed at 1 trillion and would be burned regularly to ensure the price remains stable. Furthermore, Rocketize (JATO) will allow users to transform memes of their choice into collectible NFT trading cards. These NFTs would be traded securely on the native marketplace.
Lastly, Rocketize (JATO) plans to launch a space program and send satellites into space to build its unique brand. This could further push the potential of blockchain technology and ensure that the crypto community is represented even in space.
Dash: The Fast-Rising Peer-To-Peer Cryptocurrency
Dash (DASH) is a decentralized blockchain established as a lightning-fast, cheap, and global payment network. It was forked from the Bitcoin blockchain and offers more private, user-friendly, and faster transaction speeds than Bitcoin (BTC).
The unique feature of the Dash (DASH) network is its masternode system. The system is a decentralized autonomous organization operated by a subset of its users. You must own up to 1,000 DASH tokens to become part of the masternodes.
The functions of the masternodes include InstantSend (for facilitating fully confirmed transactions in split seconds) and PrivateSend (for running an untraceable sequence of transactions). In turn, users running masternodes receive a portion of the block rewards as an incentive for their services.
Its DASH cryptocurrency is a peer-to-peer token that facilitates cheap and instant transactions. To make the token widely accessible, the platform has built its own mobile wallet app for sending and receiving DASH tokens. Therefore, users can use DASH for daily transactions, like paying for groceries, purchasing a plane ticket, and paying phone bills.
Furthermore, the token has a limited supply. It is also deflationary, which could help increase the value of DASH tokens over time.
Cardano: The Tested Cryptocurrency
Cardano (ADA) was created following extensive experimentation and peer-reviewed research. Due to this rigorous process, Cardano (ADA) stands out among its PoS peers and other prominent cryptocurrencies.
Its blockchain technology can be implemented across multiple industries, including finance, agriculture, healthcare, and education.
Meanwhile, its ADA token facilitates effective governance through a transparent voting process. It also functions as a utility token and strengthens network security.
Though Dash (DASH) and Cardano (ADA) have made their marks on the cryptocurrency market, Rocketize (JATO) intends to establish itself both in the market and in space.
With its value-packed utility in the DeFi and NFT sectors, Rocketize (JATO) has enough potential to rival Dash (DASH) and Cardano (ADA) in the cryptocurrency market.
For more information on Rocketize (JATO), you can visit the following links:
Presale: https://rocketize.io/buy  
Website: http://rocketize.io  
Telegram: https://t.me/RocketizeTokenOfficial   
Disclaimer: This is a paid release. The statements, views and opinions expressed in this column are solely those of the content provider and do not necessarily represent those of NewsBTC. NewsBTC does not guarantee the accuracy or timeliness of information available in such content. Do your research and invest at your own risk.