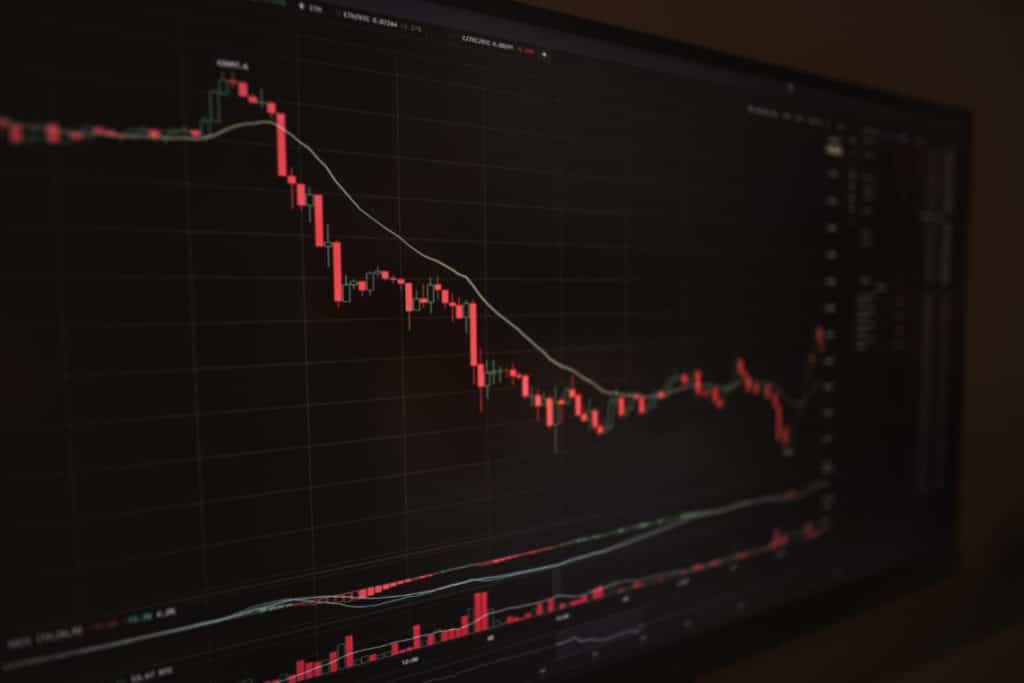 We are still in the midst of a bear market and looking ahead to the end of the year: let's take a look at the crypto assets Cosmos, Fantom, MATIC and DENT.
Crypto analysis of Cosmos, Fantom, MATIC and DENT
Cosmos (ATOM) 
ATOM, Cosmos' native token has reached 8.73 Euros with +0.6% and an encouraging +3.1% in the last week following a year that saw it lose much of its value. 
The host of Coin Bureau said he was very bullish on ATOM, the digital currency of Cosmos. 
In The Daily Hodl's "Altcoin Daily" report, Coin Bureau spoke of Cosmos being based on Proof of Stake (PoS) and its ATOM token in very optimistic terms:
"I would be very quick to jump on [ATOM]. I think it's an amazing project. I love Cosmos. I love this idea of ​​interop. There's some really cool technology there. There is a great team behind it and also, I must say, a very good community behind Cosmos… There are some amazing returns on ATOM staking at the moment."
Mike McGlone and Jamie Douglas Coutts, two respected analysts, in Bloomberg's Crypto Outlook report two months ago compared the staking returns of various PoS L1 blockchains with those of Ethereum. 
It was clear from the two analysts' report how Polkadot and Cosmos may be able to outperform Ethereum itself. 
"As a result of Ethereum's dominant market share in fee income and sound monetary (issuance) policy, capital deployment in the cryptocurrency economy is likely to begin to price risk versus real rate (return)/ adjusted by Ethereum. 

In Bloomberg's list of tier 1 crypto assets, only two networks have real yields trading with a positive spread over Ethereum's benchmark rate of 5.03%. Polkadot trades at a 0.77% premium while Cosmos has a 0.10% premium. Assets trading with negative spreads can be victims of mispricing. 

Inflation/issuance of these assets may need to be radically reduced, similar to Ethereum, in order to attract more capital… The emergence of cryptocurrencies as an asset class alongside a yield component presents a new set of considerations for investors when assessing risk/reward opportunities in this space. 

Given the volatility and novelty of demand for the use of smart contracts, staking activities could be considered equivalent to junk bonds. Proof of Participation returns are similar to corporate bonds in that they are related to fees/flows network/company cash register."
During Coin Bureau's video update a week ago, "Q&A: ETH, BTC market and crypto forecast in 2023!" the expert made detailed statements on the Shanghai update and the outlook for Ethereum in 2023.
"When they see that ETH can actually be unstaked and easily sold, then it might incentivize them to stake themselves. So, I really think it could go either way. 

Now, I wouldn't be surprised at all if it's slightly bearish in the short term if we see any selling, but I think ETH's future is so, so bright, and I think Shanghai — assuming it goes off without a hitch like the merger did, so I think 2023 could be a really big year for Ethereum and for ETH… 

Price prediction, I don't know… I don't think we will see five-figure ETH in 2023, but I think it's entirely possible. We could, of course, see a reversal, but I'm not sure. I expect a lot of sideways price action for ETH over the next year."
Fantom (FTM) 
The smart contract and open source platform Fantom is really fast and very profitable for all digital assets and dApps for which Fantom provides security and reliability. 
Fantom's ABFT consensus protocol is a reliable, secure validation protocol that enables very fast transactions at negligible cost.
Currently the market price of FTM is $0.199, down 0.93%, while the market capitalization is $355,472,682. 
The creator of Yearn.finance and Keep3rV1, Andre Cronje spoke about the platform's goals for the coming year now just around the corner.
The DeFi architect recently joined the board of Fantom Foundation Ltd but also Fantom Operations Ltd.
"Over the next 12 months, our goal will be to create an environment where DApp developers can build sustainable businesses while differentiating ourselves from other Layer-1 solutions."
For Fantom, the coming year will be crucial for "gas monetization," or the distribution of dApp revenue to incentivize development.
Fantom's dApps, will be able to be used regardless of owning a wallet to pay fees through the "gas subsidies" system. 
"Users won't need to own a wallet, or even know what FTM is to interact with applications on the network."
Polygon (MATIC)
MATIC is Polygon's token, and it has been steadily declining this week to $0.77 today. 
The price is down 73.76 % from the highs of the token reaching US$2.92 while the circulating supply is 8,734,317,475.285 MATIC. 
Polygon (MATIC) is a layer 2 that gives the solution possibility to create and deploy dApps quickly, with low cost and securely.
However, some experts believe that Polygon will soon be obsolete the day Ethereum carries out its next fork and will begin to be upgraded further.
Polygon incorporates so many projects based on Ethereum's network and streamlines it in operations, it basically aims to make transactions even faster and cheaper with the ability to process 65,000 transactions per second.
MATIC being an ERC-20 type token is very compatible with all those cryptocurrencies that are based on Ethereum.
Dent (DENT)
According to Investors Observer, Dent (DENT) is a horse to bet on in the near future. 
The crypto is up 39.12% touching $0.0008272671015 against a market slide of 0.63% but if the rally stops the currency could become very volatile.