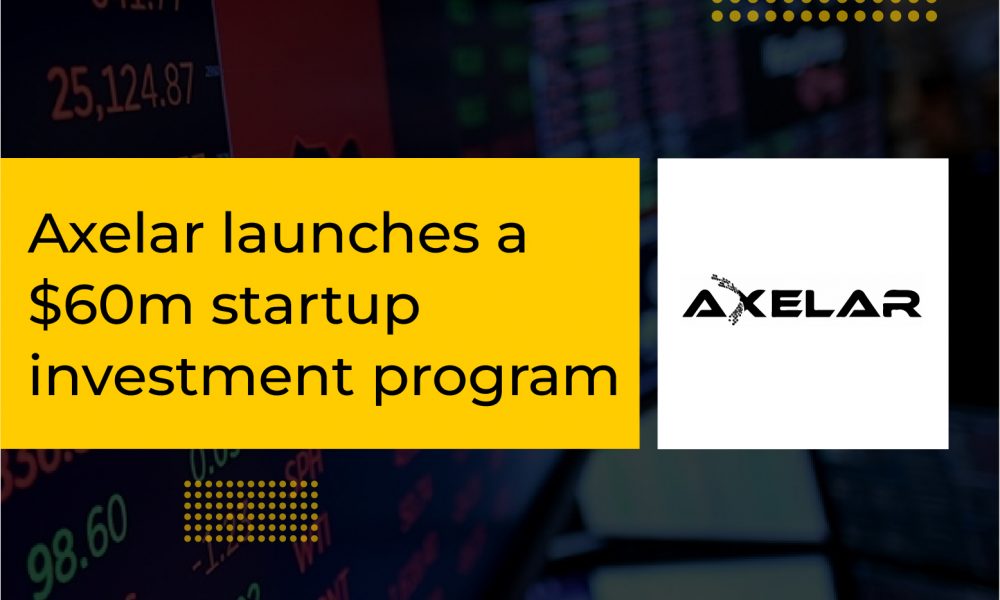 Proof-of-Stake blockchain, Axelar has launched a $60 million startup investment program aimed at accelerating the development of decentralized applications and protocols that can potentially replace centralized exchanges.
The program has secured backing from over 15 investors, including Dragonfly, Blockchange, Chorus One, and Collab+Currency. Arbitrum, Circle, Osmosis, and Polygon are among the development partners.
The program, known as the Axelar Ecosystem Startup Funding Program, was created to encourage the creation of Web3 apps that address global problems that cannot be resolved by a centralized internet.
The Axelar Ecosystem Startup Funding Program will function as a link between the flow of new developers creating interchain dApps that use Axelar as infrastructure and investors who share this goal. Investors have early access to projects, and for developers, the program offers a chance to meet with Web3 investors who are active and share their interests.
Sergey Gorbunov, co-founder of Axelar, said the years 2021 & 2022 had seen an extraordinary surge of new developers into Web3. Axelar anticipates less quantity but greater quality in 2023. For those who have the belief and the competence to construct truly permissionless systems, the collapse of FTX simply fuels their determination. The greatest Web3 developers are no longer satisfied with handing over onramps to companies that run "blockchain" services on a database.
According to Axelar, projects must also protect digital sovereignty, security, and privacy, as well as aim to effortlessly integrate masses without excessive friction across individual blockchains or tokens to be eligible for funding.
About Axelar
The Axelar network consists of a decentralized network that connects blockchain ecosystems that use various languages and a protocol suite with top-level APIs that make it simple for applications to execute cross-chain requests. Axelar was co-founded by Sergey Gorbunov and Georgios Vlachosaims. 
The network aims to make it simpler for application developers to create these apps by providing a universal protocol and API rather than deploying their own cross-chain proprietary protocols or having to rewrite existing ones as new bridges are created. The network ties together current blockchains like Bitcoin, Stellar, Terra, and Algorand, as well as interoperability hubs like Cosmos, Avalanche, Ethereum, and Polkadot.
Read Also: US Senate Banking Chair Raises Possibility of Crypto Ban