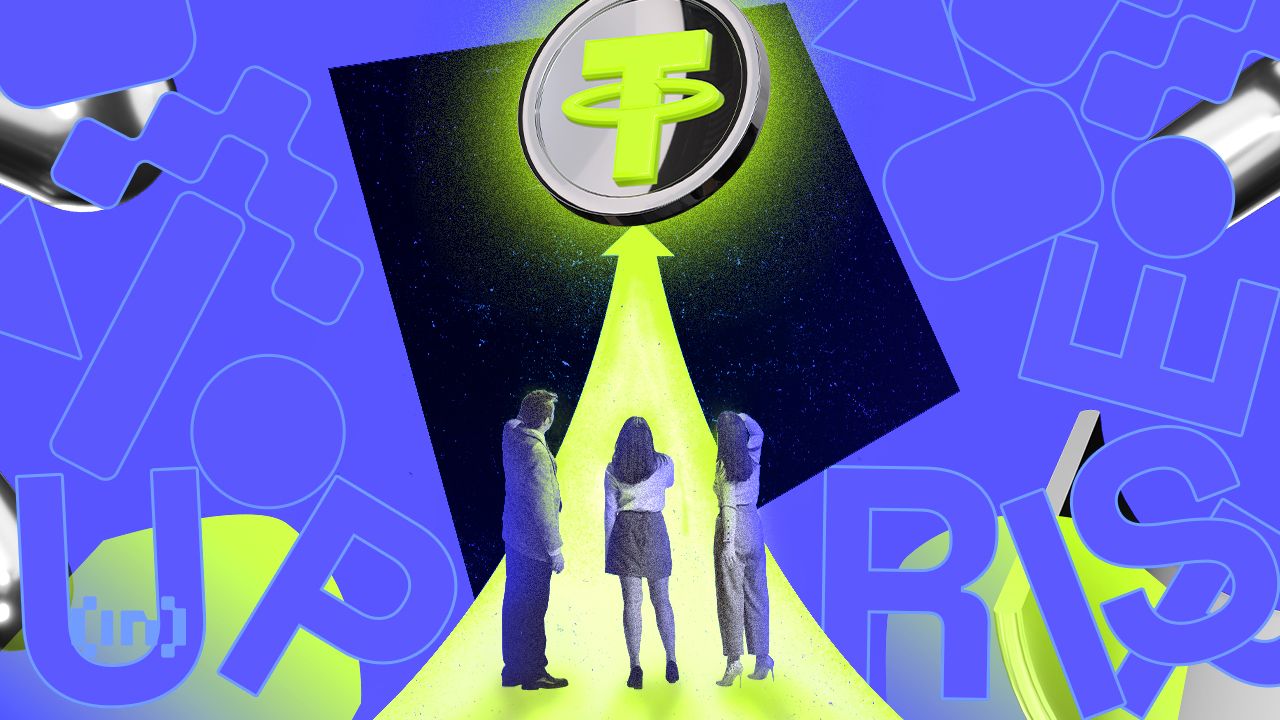 Tether USDT processed $18.2 trillion in transactions in 2022, placing it ahead of traditional payment processors like Visa and Mastercard, according to a January 14 tweet.
In comparison, Mastercard and Visa processed transactions worth $14.1 trillion and $7.7 trillion, respectively.
Tether's high transaction volume testifies to the massive growth of stablecoins over the past years. Despite the challenges facing the crypto industry, stablecoins appeared to have thrived. Stablecoin adoption grew in countries where the current economic situation has placed their national fiat currency at a disadvantage.
Tether Had a Difficult 2022
Despite the growing adoption of stablecoins in 2022, Tether had a somewhat difficult year.
Over the past year, Tether has seen more concerns raised about its reserves and its solvency following the collapse of Terra UST in May and the FTX crypto exchange in November.
The stablecoin briefly lost its peg to the US Dollar at the height of Terra's crash FUD. During this period, the stablecoin issuer honored over $10 billion in redemptions. BeinCrypto later reported that several traditional financial institutions took short positions against USDT because of the speculations surrounding its financial health.
USDT Market Cap Declined
While USDT remains the dominant stablecoin in the crypto market, rivals like USDC and BUSD recorded victories against it in 2022. For context, Tether's market cap declined from a peak of $83.13 billion to as low as $65.31 billion over the reporting period. On the other hand, USDC's market cap grew to $56 billion before declining.
During this period, centralized crypto exchanges like Coinbase urged its users to convert their USDT holdings into USDC. More recently, Crypto.com delisted USDT for its Canadian users, citing regulatory compliance measures.
Glassnode data showed that USDC's transfer volumes exceeded that of USDT almost five times towards the end of 2022. USDC's adoption has grown because investors believe it is a safer option than USDT.
USDC's assets are backed by cash or short-term United States treasuries, and global accounting firm Grant Thornton audits it. On the other hand, Tether has not been very forthcoming with its reserves or its audits.
These issues have made some crypto community members question Tether's data on its 2022 trading volume. Some attributed the metrics to wash trading, while others asked the stablecoin issuer to publish its reserves.
Disclaimer
BeInCrypto has reached out to company or individual involved in the story to get an official statement about the recent developments, but it has yet to hear back.