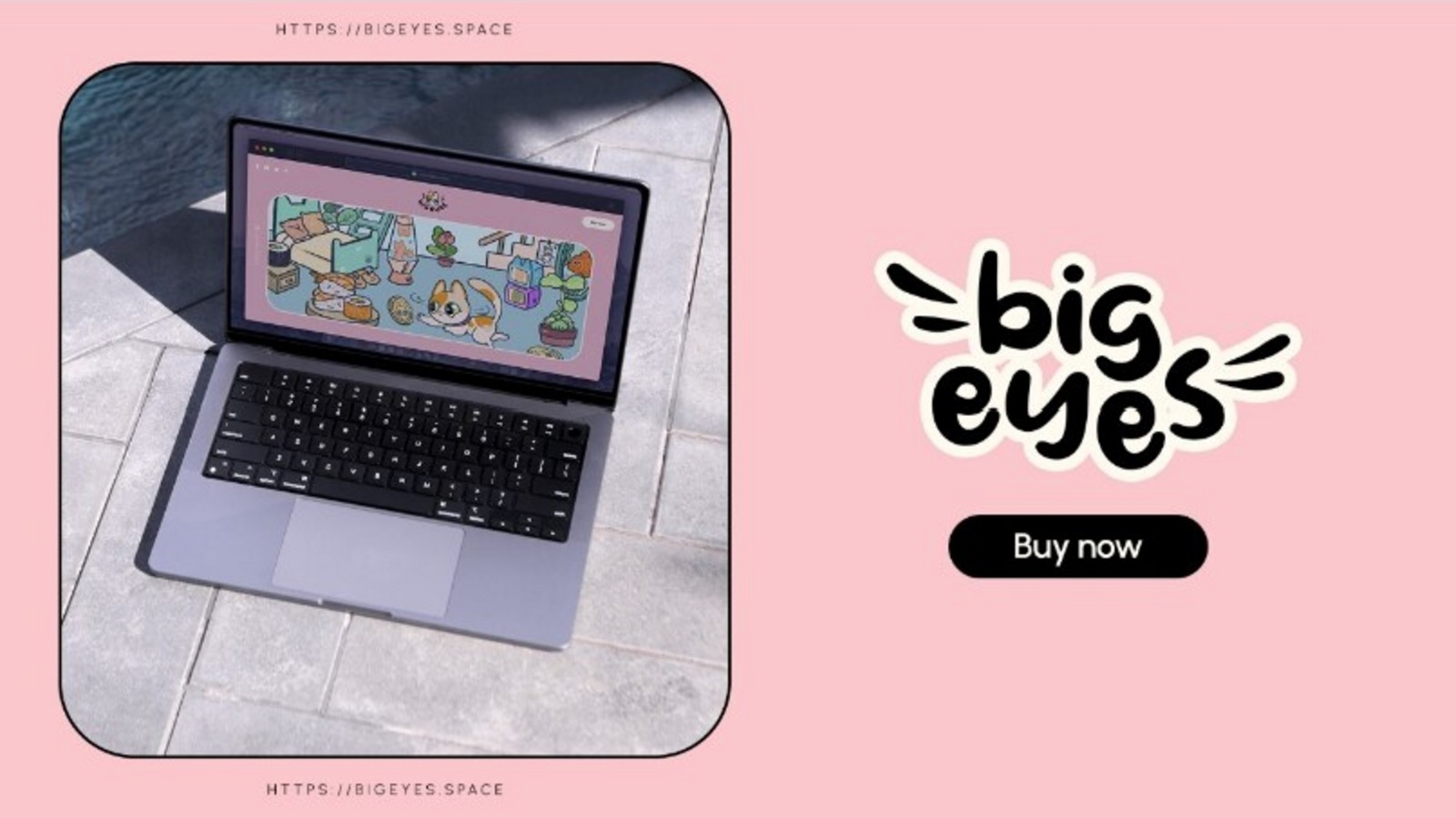 While cryptocurrency has taken the world by storm, its environmental impact regarding mining is not so encouraging. In recent years, many of the larger coins have faced criticism for their unfavourable effects on the environment. Therefore, many cryptocurrencies are attempting to follow a greener path, while other coins already provide far greener mining options and practices. Three coins that in particular have stood out for their environmental stance on cryptocurrency and are worth keeping an eye on are: Big Eyes Coin (BIG), Cardano (ADA) and ITOA.
Whilst it is difficult to determine the sustainability of a cryptocurrency due to the multitude of factors at play, it is worth looking at unsustainable methods of mining. 'Proof-of-Work' (POW) is a common computerised mining method used to verify transactions and requires players to complete randomised mathematical puzzles to prevent cheating of the system. While this method is successful in keeping cryptocurrencies secure, their environmental impact is not so positive, as it requires huge electricity expenditures that contribute to around 0.3 per cent of global CO2 emissions.
The impact larger coins can have on the environment depends on the stability of the market. When bigger cryptos fall due to market crashes or slides, this creates an influx of inactivity as the profitability of machines is no longer worth running. Therefore, why are coins like Big Eyes Coin, Cardano or ITOA proving much more sustainable than other coins? And what methods are they using to implement more sustainable mining in the cryptocurrency world?
Cardano: Eco-friendly and Efficient 'Ouroboros' Mining System
Cardano is a coin that uses a 'Proof-of-Stake' (POS) method, called 'ouroboros'. 'Ouroboros' is a system which allows individuals to put cryptocurrency as collateral to approve transactions. This is a more sustainable method than the 'proof-of-work' method used by other coins, with estimates of Cardano being 47,000x more efficient than larger cryptos using 'proof-of-work' mining.
Cardano was created by the co-founder of the well-known coin 'Ethereum', Charles Hoskin and was the first peer-reviewed blockchain by scientists and academics. This means that it can be scaled globally whilst maintaining security and sustainability. This currency can complete 1000 transactions per second compared to larger coins that produce around 7 a second, while still only using 6 GWh of energy per year. Therefore Cardano presents an eco-friendly and efficient alternative to many other coins within cryptocurrency.
ITOA – Tangled Up in the Environment
Compared to many other tokens on the market, ITOA has not shown to be as unreliable. Although this is beneficial for people searching for a reliable and sustainable investment option, it has not been warmly received by those seeking a similar incentive to that created by early investments in, say, Ethereum or Bitcoin.
IOTA employs Fast Probabilistic Consensus and only partially relies on Proof-of-Work, which is an alternative technique that does not require miners in terms of energy sustainability. As a result, the network's energy usage is low compared to other cryptocurrencies in the market, and according to its website, only uses 0.11 Watts an hour. Furthermore, if you are ready to get tangled up in the environment, with a financially reliable coin, ITOA would be a good coin to purchase.
Big Eyes Coin – Big Eyes Coin Rising but not Oceans
The final coin, Big Eyes Coin (BIG), is a pre-sale cryptocurrency and a new and upcoming coin that would lead to a significant step in preserving the ecosystem. This is because it aspires to build a more environmentally conscious community in the crypto world. Big Eyes' primary concern is the ocean, and upon launch, about 5% of all tokens will be donated to a charity that works to preserve and safeguard the oceans. The currency also has already raised 12.6 million in pre-sales with individuals rushing to buy the cute cat meme coin, with its added DeFi function and NFT collections. Unlike the other two coins, this coin is a small, upcoming and sustainable cryptocurrency that is worth keeping your 'big eyes' on.
With the current crypto market demanding more sustainable ways of mining, the aforementioned coins present an efficient but not limiting alternative to unsustainable currencies.
For more information, check out the following links.
Presale: https://buy.bigeyes.space/
Website: https://bigeyes.space/
Telegram: https://t.me/BIGEYESOFFICIAL
Disclaimer: This article is a paid publication and does not have journalistic/ editorial involvement of Hindustan Times. Hindustan Times does not endorse/ subscribe to the contents of the article/advertisement and/or views expressed herein.
The reader is further advised that Crypto products and NFTs are unregulated and can be highly risky. There may be no regulatory recourse for any loss from such transactions.
Hindustan Times shall not in any manner, be responsible and/or liable in any manner whatsoever for all that is stated in the article and/or also with regard to the views, opinions, announcements, declarations, affirmations etc., stated/featured in same. The decision to read hereinafter is purely a matter of choice and shall be construed as an express undertaking/guarantee in favour of Hindustan Times of being absolved from any/ all potential legal action, or enforceable claims. The content may be for information and awareness purposes and does not constitute a financial advice.