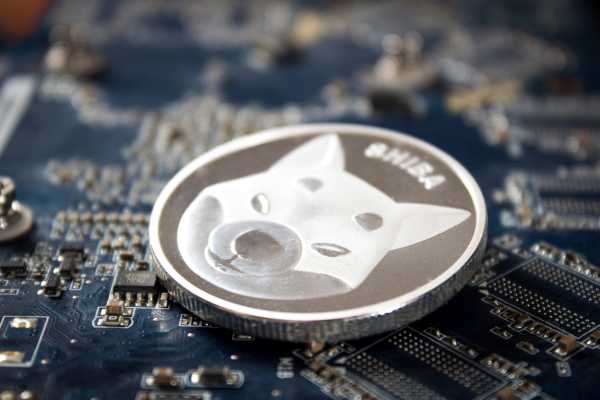 Shiba inu coin (SHIB) rallied by 3.41% on Thursday. Reversing a 3.18% loss from Wednesday, SHIB ended the day at $0.00000819. Despite the bullish session, SHIB revisited to sub-$0.00000800.
A bearish morning saw SHIB fall to a morning low of $0.00000788. Steering clear of the First Major Support Level (S1) at $0.00000774, SHIB rallied to a mid-afternoon high of $0.00000828. SHIB broke through the First Major Resistance Level (R1) at $0.00000814 to end the day at $0.00000819.
SHIB Network News and the NASDAQ Index Deliver Bullish Sessions
There were no Twitter updates to support a DOGE recovery from four consecutive days in the red. However, US economic indicators and the NASDAQ Index supported the broader crypto market.
On Thursday, the NASDAQ Index rallied by 2.59%. A rise in US jobless claims from 216k to 225k drove demand for riskier assets.
However, the upside was limited as investors reacted to the chatter of Dogecoin shifting to a Proof-of-Stake protocol. Michi Lumin looked to dispel the rumors, saying,
"More info for ya. Influencers, even if they have millions of views and followers, even if they speak with authority, do not actually have the inside scoop on what's going on with Dogecoin. Just because one says a validation method is changing, doesn't mean it is."
Lumin is an engineer for the Dogecoin Foundation.
In a series of tweets, Lumin added,
"No, there is not a plan to move Dogecoin to PoS. There is a plan to give, to the community, for their overview, a proposal. Many bristle at even this – and say it should not even be discussed. Any proposal given will differ from traditional PoS in many ways…"
SHIB enjoyed a more bullish Thursday session, with talk of the Shibarium upgrade driving demand.
On Thursday, SHIB developer Shytoshi Kusama tweeted,
"Love meeting with the team from Unification UND about Shibarium. Aligning. Onboarding. Finalizing. Soon. Very soon."
Today, investors should continue to monitor the crypto news wires for updates, with the NASDAQ Index also likely to influence.