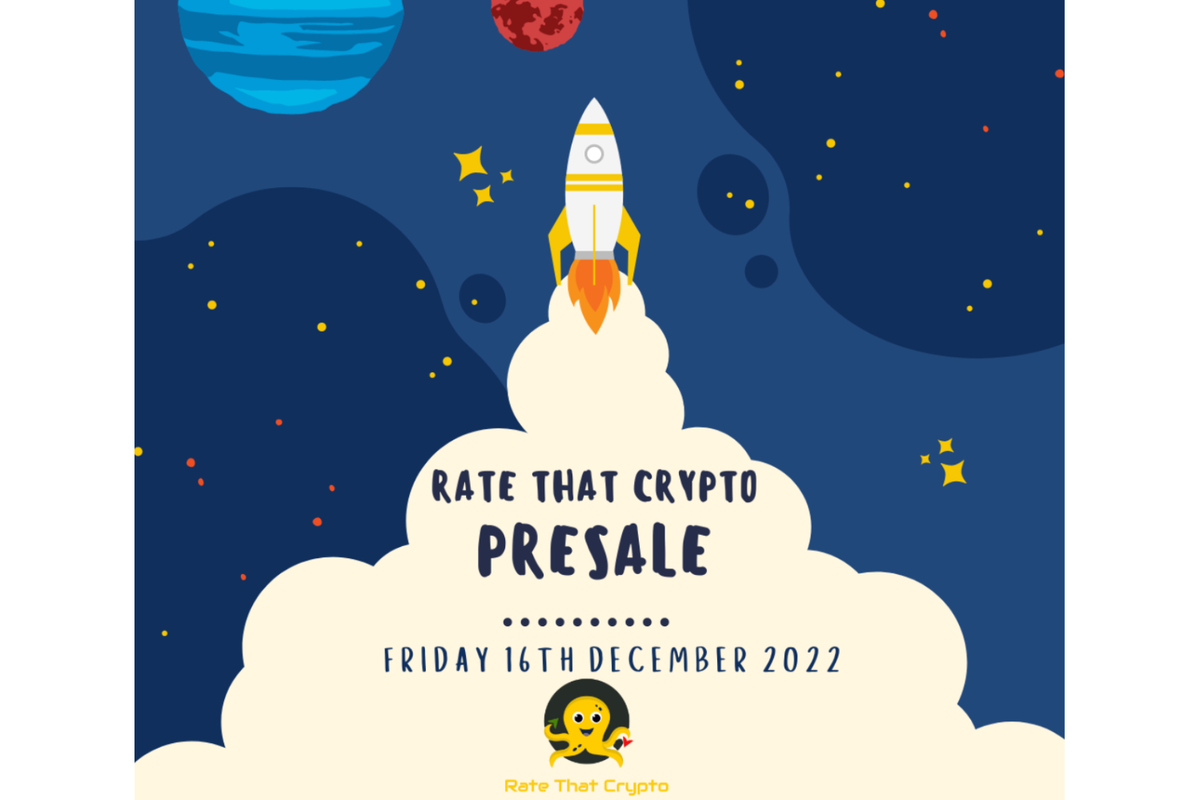 The rise in DeFi means a surge in decentralised exchanges – Uniswap is the leading AMM on the Ethereum network, while PancakeSwap is the most popular DEX on the Binance Smart Chain.
It is difficult to quantify the two top DEXs. While PancakeSwap's adoption rate is rising, Uniswap is older and has a considerable user base.
Uniswap is among the few projects that lifted DeFi from the shadows by introducing AMM functionalities that no other project had accomplished.
However, Rate That Crypto believes it is on its way to providing stiff competition for both these projects, owing to the rise in adoption of both the Web3 and the RTC token. 
Rate That Crypto (RTC)
Rate That Crypto RTC/USD is an exciting, free-to-play, learn-and-earn game where players use points to predict the price direction of their favourite crypto projects.
Players whose predictions are correct earn more points, while those with incorrect predictions lose their staked points. In addition, new players are given points that they can use to compete against other players worldwide.
Gamers compete to climb the leaderboard to be among the top 100 players to win the platform's native token, RTC, and NFTs without risking any capital whatsoever.
In Rate That Crypto, users can trade in-game assets, which in this case, are mostly RTC and NFTs. In addition, earnings are distributed directly into players' non-custodial wallets.
Apart from predicting price directions to gain points, users can also earn bonus points via referrals and ads, which facilitate the growth of the prize pool.
Rate That Crypto also provides many educational materials and resources for crypto enthusiasts to discover new projects, sharpen their skills, and prepare themselves for the live markets.
Rate That Crypto (RTC) has just kicked off its presale stage, allowing early investors to purchase the token at a reduced price before it launches. 
Click here to Buy Rate That Crypto
PancakeSwap (CAKE)
PancakeSwap is a DEX built on the Binance Smart Chain (BSC), which uses an automated market maker (AMM) model to fulfill orders. As a result, PancakeSwap replaces an order book with a liquidity pool.
PancakeSwap claims to be the most popular decentralised platform, with over 2.8 million users and $9.9 billion in total value locked (TVL). The latest version is PancakeSwap V2, with 1,426 token pairs to trade on the DEX.
Liquidity providers interact with PancakeSwap's Syrup Pools and receive LP tokens representing their share in the pool. These tokens are vital to removing their share from the pool.
Also, users can farm for two additional tokens — SYRUP and CAKE. Since the platform runs on the Binance Smart Chain (BSC), the tokens adhere to the platform's BEP-20 token standards.
True to its vibrant and almost playful nature, PancakeSwap also offers on-chain games. For example, users can participate in the price prediction of BNB (currently in Beta) or enter the lottery to win prizes in BNB.
Uniswap ($UNI)
Uniswap is an Ethereum-based DEX that uses an AMM model, and employs liquidity pools instead of order books, and has LP tokens for liquidity providers.
Uniswap is the mother chain of PancakeSwap, which uses the original Ethereum blockchain to run its network as opposed to Binance Smart Chain BSC/USD.
As one of the first successful DeFi protocols, most DEXs have, in one way or another, borrowed some features from Uniswap to run their platforms.
Note that the AMM model removes the need for a partner on the other side of a buy or sell order for a trade to go through. As a result, less trading time is required on DEXs using this model.
By removing the need to go through know-your-customer (KYC) procedures, these exchanges give more people access to decentralised token swapping. The latest version of the protocol is known as Uniswap V3, which launched on the mainnet in May 2021.
For more information on Rate That Crypto visit the links below:
Presale Website: www.ratethatcrypto.com
Linktree: https://linktr.ee/ratethatcrypto 

 
This post was authored by an external contributor and does not represent Benzinga's opinions and has not been edited for content. This content contains sponsored advertising content and is for informational purposes only and not intended to be investing advice.