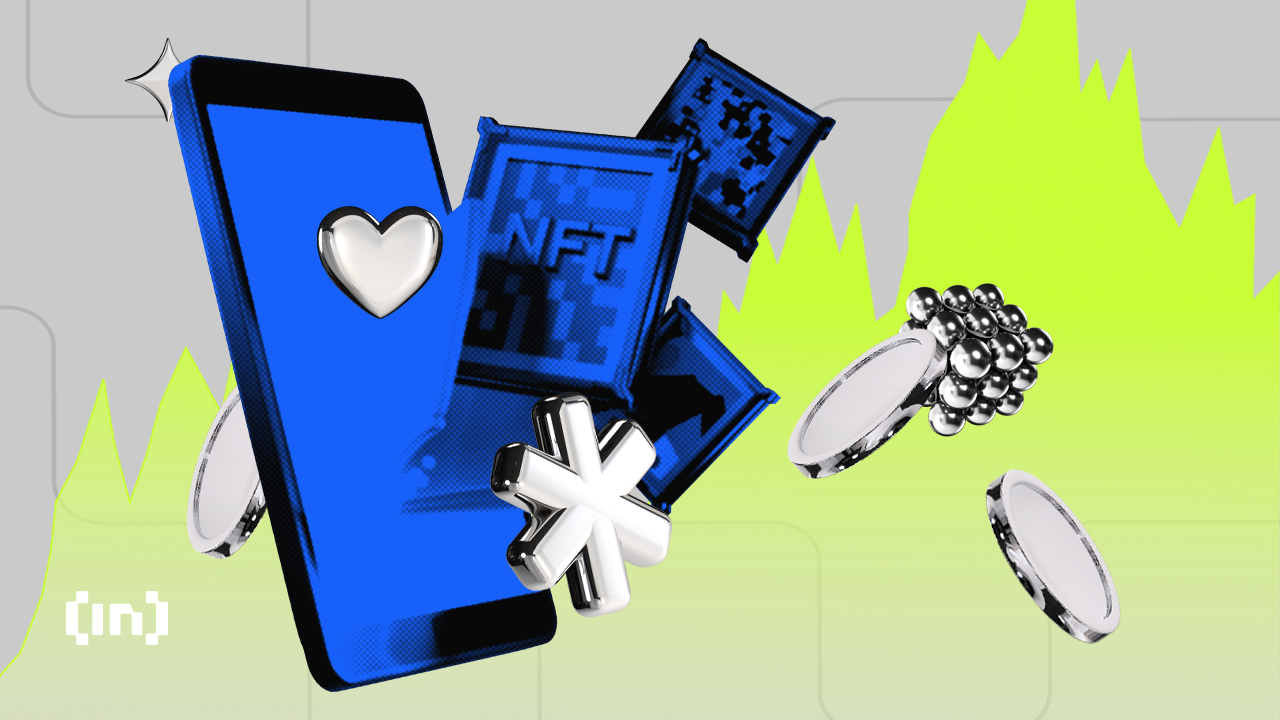 The NFT industry is moving on from expensive JPEGs and knocking on the doors of a ticketing industry in dire need of reform.
The NFT market has been in poor health since the Terra and Celcius collapse in the late Spring/early Summer of last year. Monthly volume fell from nearly $3.3 billion in May to just over $1 billion in June, according to DappRadar. Following the FTX crash, NFT prices dropped a further 15% in a single day. The contagion from the exchange's collapse caused widespread panic about all blockchain-based products, including cryptocurrencies and NFTs.
However, the 2022 market crash has accelerated trends that were already taking place. Investors and traders are increasingly less convinced by quick profits and are looking for NFTs with more utility. One use case that is quietly entering the mainstream is the ticketing industry.
Last year, British electronic trio Clean Bandit announced they were using NFTs as tickets for their own UK tour. The initiative is part of the Seatlab Sounds University freshers tour, a series of events run by NFT ticketing provider, SeatlabNFT. The platform enables fans to buy NFTs tickets which can be saved, stored, and sold for SeatlabNFT's own crypto coin, $SEAT.
Last year, Kevin Hart's "Confessions of the Hart" NFT collection also included a package that gave certain holders access to some of his shows. DeFy Tickets, another blockchain ticketing platform, partnered with Lupe Fiasco and Gucci Mane for a summer shows last year. 
From Paper To Phone To NFT
The NFT takeover of the ticketing industry would be the second revolution of its kind this century. In 2000, there was no other option but to have your tickets sent to your address or collected at the venue. As broadband and email services became a staple, vendors began offering email tickets for you to print off at home. As the smartphone took over, the need for a printer disappeared, and a QR quickly became the standard way of entering your live event of choice.
This colossal market presents ample opportunity for NFT tickets to make inroads. The global events industry was worth $1.4 trillion in 2019 and is expected to reach $1.6 trillion by 2028. 
Whereas QR codes could put your ticket straight into your pocket, NFTs can add another layer of benefit for both vendors and fans. With its in-built transparency, blockchain is a ready-made solution for event organizers wanting an immutable public record of who has purchased a ticket.
NFTs can also turn tickets into more three-dimensional products. Owners can be gifted special digital collectibles like set lists or exclusive access to new songs or videos. The holders of these tickets can also take advantage of ticket-holder-only experiences, including invites to after-parties or special virtual events. In this respect, your NFT becomes more akin to a fan club membership.
Like other NFTs, tickets in this new era could also be generative PFP (profile picture) NFTs for you to share and show off on social media. Manage to grab an in-demand festival ticket? Well, in the future, there may well be more than one way to brag about it. Don't judge; you want to too.
NFT Tickets Could Put An End To Ticket Touts
NFTs as tickets have been a long-standing topic since the asset class first entered the popular conversation in 2020. However, the events sector is only now waking up to its ability to solve an age-old problem. Touts and scalps have long presented a headache for the industry, who price-gouge on the secondary market, much to the despair of hardcore fans.
NFT tickets can be governed "by smart contracts to enable things like royalty splits on secondary resales, opening up a new revenue stream for sellers, and price ceilings to prevent the kind of unchecked price gouging that currently plagues the industry," says Charlie Gardiner, Content Manager at SeatLabNFT, a Web2 ticketing solution that has recently begun using non-fungible tokens. "We're also providing organizers with unrivaled data about their customers and their ticketing ecosystem thanks to the transparent nature of blockchain technology."
ThetaPass, a form of NFT-based tickets from Theta Network, applies the same principle to online content. According to Wes Levitt, their Head of Strategy, their ticketing solution is easily transferable and impossible to counterfeit. (It's estimated that approximately 12% of all event tickets are fraudulent.) "This means fewer users being taken advantage of with fake tickets, and creators can offer event or content access to their fans simply by sending a token to their wallets."
"It solves the major pain points that ticketing has right now, which are fake tickets and the inability of users to freely transfer tickets between themselves," he says. Theta has already implemented this solution with Word Poker Tour and to gate access to Samsung's Galaxy Store. "We are already seeing it being used for online crypto conferences and offline like ThetaCon."
We Are Never, Ever, Ever… Getting A Fair Ticket Price
Adopting NFT technology is likely to reduce ticketing debacles like Taylor Swift's Eras Tour. Last year, Ticketmaster's Verified Fan Program fell flat on its face when – despite its intentions – scalpers walked away with a significant number of the prized tickets. 
More than 2,000,000 tickets were sold during the planned presale, and Ticketmaster blamed "a staggering number of bot attacks as well as fans who didn't have invite codes drove unprecedented traffic to the site." Prices on the secondary market were later seen as high as $22,000.
These are exactly the kinds of problems NFTs are best equipped to deal with, says Charlie from SeatLabNFT. "The ticketing industry is ripe for disruption; little has changed in the way tickets are distributed in the last decade, and there is clear dissatisfaction within the general public as demonstrated recently when tickets for big-name artists went on sale."
Disclaimer
All the information contained on our website is published in good faith and for general information purposes only. Any action the reader takes upon the information found on our website is strictly at their own risk.