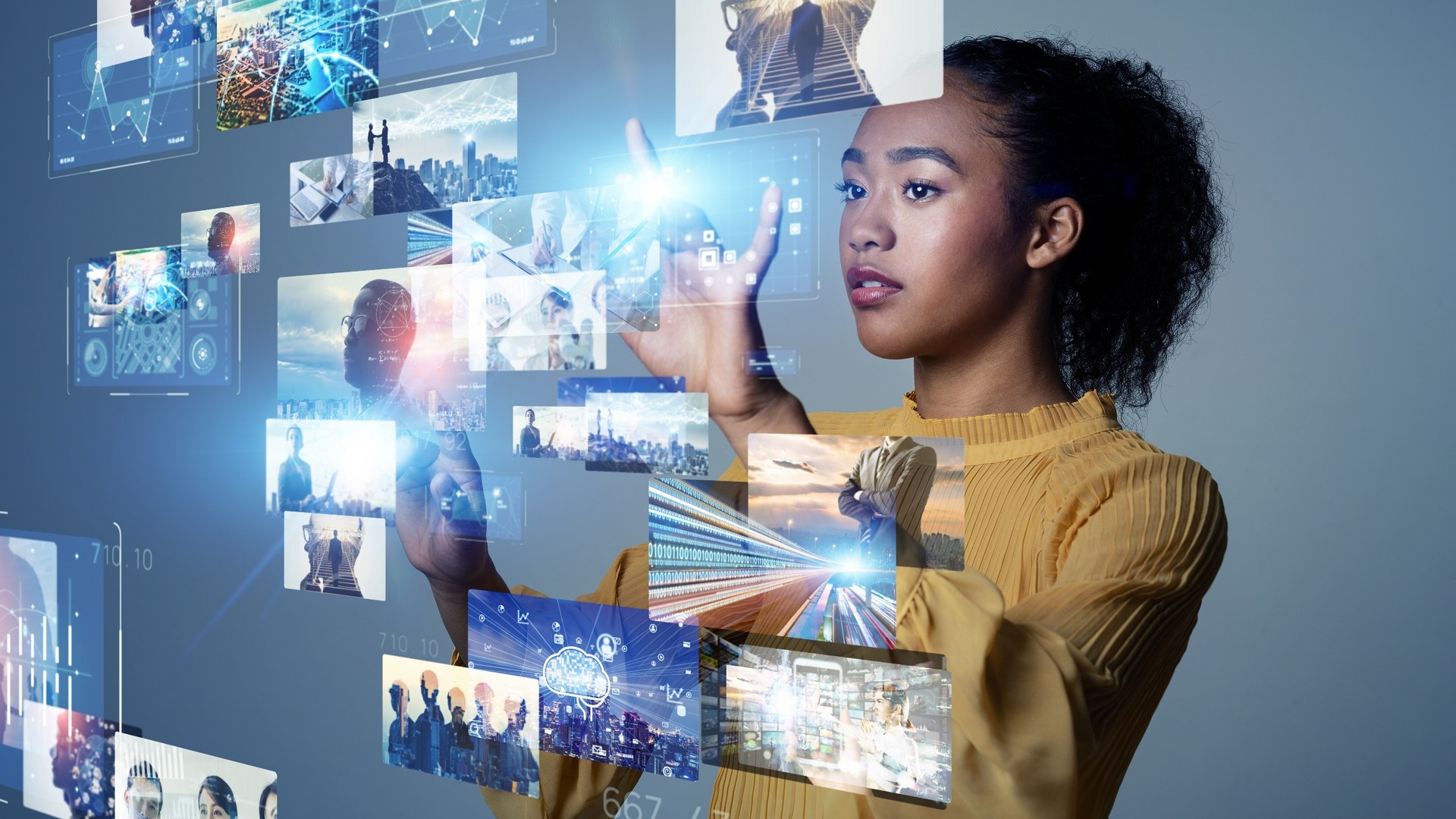 metamorworks / iStock.com
NFTs, or non-fungible tokens, are digital assets — including artwork or avatars — that are unique. They can be bought, sold or traded, but each one is individual with no other digital asset exactly like it. If you are interested in buying and selling NFTs, you might have heard of the NFT exchange LooksRare.
LooksRare describes itself as a "community-first NFT marketplace." It's different from some other NFT marketplaces because you can earn tokens for NFTs you buy and sell. NFT creators collect royalties the moment they sell an NFT. The platform is designed to be scalable, fast, and secure.
Learn: 5 Things You Must Do When Your Savings Reach $50,000
How To Buy an NFT on LooksRare
If you're interested in getting started investing in NFTs, LooksRare makes it easy. You don't even have to create an account. First, visit LooksRare.org and connect your crypto wallet from Coinbase, MetaMask, WalletConnect or Rainbow.
If you don't have a wallet, you can get one through the LooksRare website. You can then access your wallet through the Chrome browser or through your smartphone. You'll need to fund your wallet with ethereum to buy LOOKS tokens, which you can then use to purchase any NFTs in the LooksRare marketplace.
Search for NFTs based on their name or token ID or the collection you want. You can also select a minimum or maximum price range in ETH for the NFT you want to buy.
Once you've found an NFT or a collection you like, make an offer. When the NFT reaches that price, the platform will initiate the purchase. You can also toggle the "buy now" button on, and if your offer is accepted, the deal will go through immediately.
When you buy NFTs on LooksRare, you will earn LOOKS tokens as a reward.
How To Sell an NFT on LooksRare
When you want to sell an NFT, go to LooksRare.org and click the "sell" button. Again, you'll need to connect your crypto wallet. Then, you can list the NFT you want to sell.
You will earn LOOKS tokens every time you list an NFT, as long as that NFT meets certain criteria for popularity and price. Users receive points, which are converted into LOOKS tokens, every 10 minutes as long as the listing meets certain criteria, according to the LooksRare website.
What Is LooksRare NFT Marketplace?
The LooksRare NFT marketplace is a place to buy, sell or trade NFTs based on the Ethereum blockchain.
That means having a LooksRare account gives you access to NFTs in popular collections like Mineable Punks, Mutant Ape Yacht Club, Cyberpunks and PudgyPenguins.
The LooksRare marketplace allows you to bid on an entire collection of NFTs. You can also make offers to buy any NFTs that have a specific trait in a certain collection. The traits of an NFT contribute to its rarity, which helps determine its value. For instance, if a limited number of NFTs in a collection have the trait of wearing a hat, those with hats might be more valuable.
The LooksRare NFT marketplace also differs from some competitors because the platform allows you to earn LOOKS tokens when you buy or sell NFTs on LooksRare. This helps offset the 2% fee collected in WETH, or wrapped ethereum, for every NFT sale you make.
What Is LooksRare Crypto?
LooksRare has its own form of cryptocurrency: LOOKS tokens. These can be traded for WETH and stored in your crypto wallet. You can also buy LOOKS tokens on the following crypto exchanges:
Uniswap
Huobi
KuCoin
OKX
Gate.io
You will need ETH or WETH to purchase LOOKS tokens.
What Are LOOKS Tokens?
LOOKS tokens are the cryptocurrency associated with the LooksRare platform. LOOKS tokens are currently worth about $0.15, according to Crypto.com.
Can You Mint an NFT on LooksRare?
LooksRare allows creators to mint NFTs through the third-party service Manifold Studio. When you're in your crypto wallet, click "Create a Collection" and look for the "Manifold" tab opened in your browser. Use Manifold to import images, videos and sounds, create your NFT and then list it on LooksRare.
You'll earn royalties as soon as your NFT sells.
How To Stake LOOKS Tokens
You can also stake LOOKS tokens on the platform to earn additional rewards. To do so, connect your wallet and go to the LooksRare Rewards dashboard. From there, you can choose the amount of LOOKS tokens you want to stake.
You can set your LOOKS to compound automatically, which means any LOOKS tokens you earn will be automatically staked. This helps save energy by automating the process and reduces the Ethereum gas fees you pay for each transaction. You can also earn a higher return on your investment.
When you unstake your tokens, you'll withdraw your compounded rewards plus your initial investment.
Reports of Wash Trading
Because of the way LooksRare allows users to earn LOOKS tokens for buying and selling NFTs, the platform was previously linked to "wash trading." Wash trading occurs when sellers manipulate the market to drive up the price of NFTs and, in the case of LooksRare, to earn LOOKS tokens. In wash trading, traders buy and sell to themselves in different accounts. Wash trading is illegal under the U.S. Commodity Exchange Act. However, it is difficult to regulate or track on crypto exchanges.
LooksRare has designed its system to dissuade traders from wash trading to farm LOOKS tokens by limiting the number of LOOKS rewards distributed for trading every day and dividing them between traders. So, if you wash trade, you will still receive a fixed number of LOOKS tokens, not a higher number. When you factor in the 2% platform fee, which includes the 0.5% Creator Rebate, there is little profit in wash trading, according to LooksRare.
Final Note
If you are looking to buy or sell your NFT collection or to earn money minting and selling your own NFT creations, LooksRare is an intuitive platform to use. You'll need a crypto wallet that supports LooksRare, such as Coinbase Wallet, and an investment in ethereum to begin.
LooksRare enables you to earn rewards when you buy or sell NFTs based on the Ethereum blockchain.
Editorial Note: This content is not provided by any entity covered in this article. Any opinions, analyses, reviews, ratings or recommendations expressed in this article are those of the author alone and have not been reviewed, approved or otherwise endorsed by any entity named in this article.
Our in-house research team and on-site financial experts work together to create content that's accurate, impartial, and up to date. We fact-check every single statistic, quote and fact using trusted primary resources to make sure the information we provide is correct. You can learn more about GOBankingRates' processes and standards in our editorial policy.