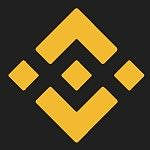 Binance adds a minimum limit of $100,000 for buying cryptocurrencies
Binance announced that Signature Bank was limiting its involvement in cryptocurrencies.
As a result, the crypto platform's fiat partner will only execute orders worth $100,000 or more.
The exchange clarified that some of its users would be affected by this move, especially those trying to buy cryptocurrencies via SWIFT.
Binance clarified in a note to Bloomberg that its Signature Bank has levied limitations on buying cryptocurrencies. This decision from the New York-based bank comes after the cryptocurrencies lost roughly $2 billion in market capitalization in roughly a year. 
Binance users face troubles
Binance will be limiting some users from purchasing cryptocurrencies if the orders are not worth $100,000 or more. This limitation is occurring since the exchange's fiat banking partner, Signature Bank is looking to limit its exposure to cryptos.
In its note, Binance says,
Signature Bank has advised that it will not longer support any of its crypto exchange customers with buying and selling amounts of less than 100,000 USD as of February 1."
While Signature Bank is one of Binance's fiat banking partners, it says that other partners are unaffected. So the exchange said that "some individual users may not be able to" purchase or sell cryptos with/for USD for "amounts less than $100,000.
Will this news impact BNB price?
Cryptocurrencies, including Binance Coin, have rallied quite a lot in the last few weeks. The bullishness has caused the entire market to trigger an uptrend. However, as the Bitcoin price cools off, the risk of a reversal is starting to increase. Despite Signature Bank's limitations, altcoins are already looking ready to reverse.
BNB price set up a range, extending from $249 to $318 in late November 2021. The 2023 rally propelled Binance Coin price by nearly 30%, which has not only allowed the altcoin to recover into the range but is in proximity to sweeping the range high.
Although the Relative Strength Index is showing a weakening trend, there might be a quick run-up to sweep the $318 level. A premature reversal could knock BNB down to the midpoint of the range at $283.
BNB/USDT 1-day chart