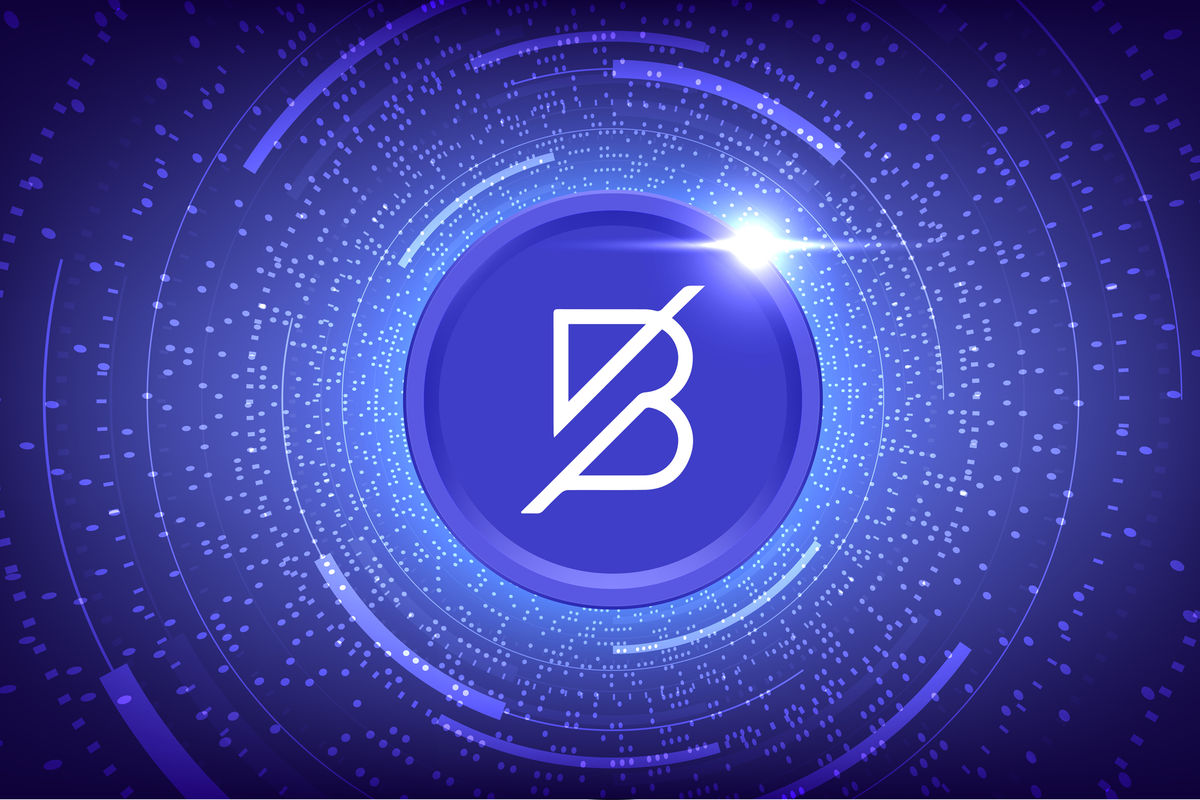 Band Protocol price is ending the year on a high note. The token jumped by more than 10% on Thursday as investors bought the dip. It was trading at $1.50, which was the highest level since December 24th. It has jumped by more than 15% from the lowest level this year.
Chainlink competitor soared
Band Protocol is a Cosmos-based platform that is one of the biggest competitors to Chainlink. It is an oracle platform that makes it easy for blockchain developers to bring off-chain data to their projects. For example, companies like KyberSwap and Loopring use Band Protocol to provide price feeds for their ecosystem.
Band Protocol went through major changes in 2022. The developers launched their Verified Number Generator (VRF) that helps to operate dApps. It addresses the fundamental challenge of randomness by providing a pseudorandom output and its proof-of-authenticity to validate random numbers.
The biggest change introduced by Band Protocol was the launch of BandChain, which us a platform that allows efficient, flexible, and scalable data query that is secured through cryptographic proofs.
Band Protocol competes with other popular oracle networks of which Chainlink is the biggest competitor. According to DeFi Llama, Band Protocol has seen the total value secured (TVS) in its ecosystem plunge from more than $6 billion to just $515 million. In contrast, Chainlink secures over $21 billion worth of assets.
BAND price will depend on numerous things in 2023. First, it will depend on the broad performance of cryptocurrencies during the year. Since digital assets are highly correlated, the token's price will depend on whether they will perform well during the year.
Second, it will depend on the strength of its ecosystem. Unlike Chainlink, Band Protocol has relatively weak apps in its ecosystem. Recently, we have seen Kyber, Cream Finance, and Loopring have significantly low volumes.
Finally, Band Protocol price will depend on the adoption of its VRF and Bandchain solutions. It will also depend on the actions of the Federal Reserve.
Band Protocol price prediction 2023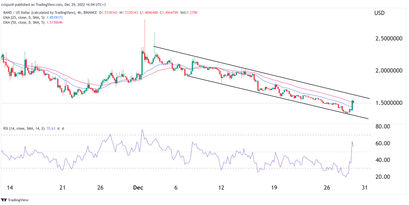 The four-hour chart shows that the BAND price has been in a strong bearish trend in the past few months. Along the way, the token formed a descending channel pattern that is shown in black. It is now slightly between this channel.
BAND has also moved slightly above the 25-day and 50-day moving averages. However, it has become highly oversold, according to the Relative Strength Index (RSI). Therefore, the token will likely continue falling in 2023 as sellers' target moves below $1.