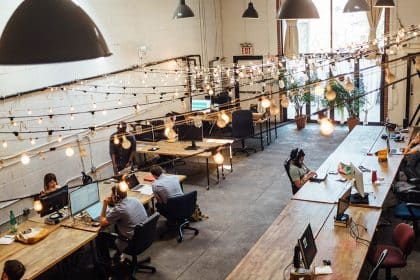 The marketing strategies outlined in this article are just some of the ways that blockchain startups can build their brand and engage with the crypto community as a whole.
If you want to successfully navigate your startup through the highly competitive Web3 space, you need to get creative with your marketing budget.
The first step is finding a way to overcome the challenge of attracting new users, customers, and investors with limited resources. Second, you need to make sure that those people trust your projects, understand your product, and are aware of your company's mission.
Of course, this is far easier said than done, since most crypto startups are building disruptive blockchain-based solutions that may be difficult to explain to the general public. This means that many traditional channels are off the table, thus forcing startups to focus their efforts on other, more innovative strategies.
In this article, we'll explore five of these strategies, but rather than boring you with the usual digital marketing techniques such as SEO and PPC advertising, we'll focus on how crypto-specific projects are utilizing their marketing budget to help them find success.
Crypto PR Newswires
In the traditional business world, PR newswires play an important role in keeping customers and investors in the loop about a company's latest news. However, these services are not optimal for blockchain projects.
For starters, traditional newswires typically don't accept crypto-specific press releases, and the ones that do offer limited relevant reach. In addition, the journalists that work with traditional newswire services often lack the necessary technical understanding of blockchain technology required to fully comprehend and report on the project's news.
Fortunately, specialized crypto-newswires have emerged in recent years to fill this gap, including Chainwire, which is one of the largest newswire services operating in this sector.
Since Chainwire offers guaranteed front-page access to some of the biggest crypto-native media publications in the world, many Web3 projects use it to get noticed by potential customers and investors. Among these media publications are CoinSpeaker, AMBCrypto, CoinJournal and more.
"We are currently witnessing an exponential rise in demand for crypto-specific newswire services," said Alon Keren, Chainwire's CMO.
"It's obvious that crypto startups are feeling neglected by traditional media outlets and are thirsty for PR solutions that will help them get in front of their target audience," he added.
Alternative (Social) Media
Some of the most successful crypto startups are the ones that have found the ability to locate their tribe and build a strong community of supporters and users. This is where alternative (social) media comes into play.
From Reddit and Telegram to Discord and Bitcointalk, there is a wide range of online platforms that crypto startups can leverage to connect with their users and investors.
For example, Telegram groups are excellent for building a community of like-minded people who can discuss and share the latest project updates. These groups can also be used to generate hype and excitement around a product launch or to simply communicate with users on an ongoing basis.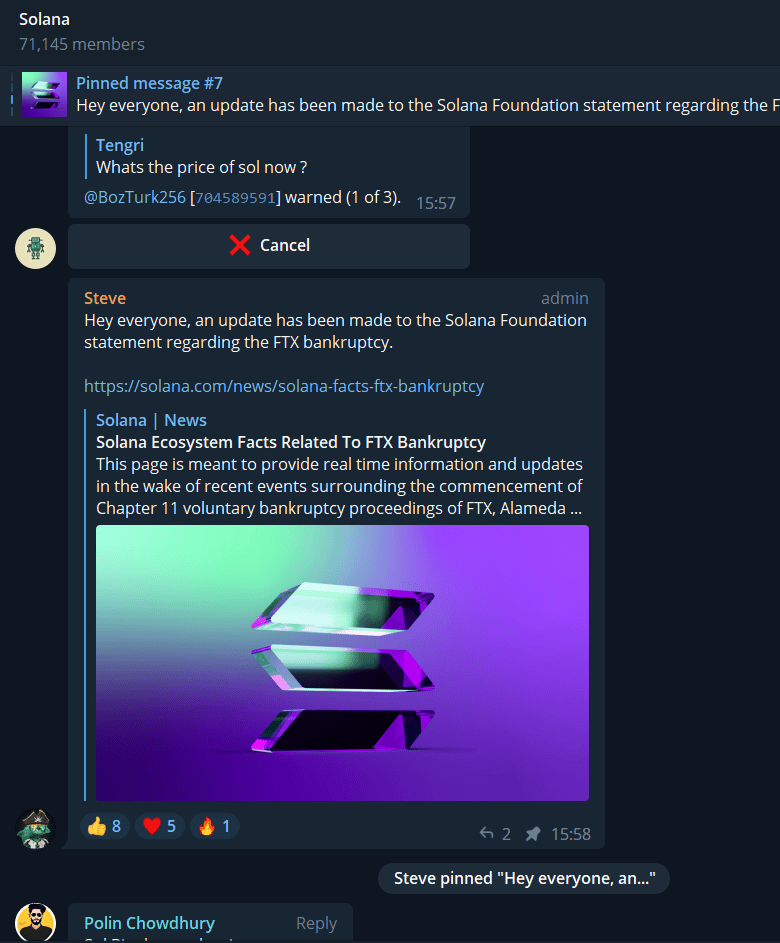 The good news is that this method requires very little in terms of resources, making it a budget-friendly way to increase brand awareness and engagement – although you will have to consistently monitor these channels in order for them to be effective.
GitHub Optimization
Whether you are building new APIs or releasing new versions of a product, optimizing your GitHub profile should be an integral part of any blockchain-based marketing strategy.
Creating high-quality documentation for your developer community is key to attracting new users and investors, as they will be able to quickly access all the information they need in order to learn more about your project and build upon it with minimal fuss.
This is particularly important if your project is complex and requires a certain level of technical understanding, as it will make the onboarding process for potential users far easier.
A good example of this would be Yearn Finance which has an extremely well-put-together GitHub profile with comprehensive documentation and instructions for anyone looking to get involved in their project.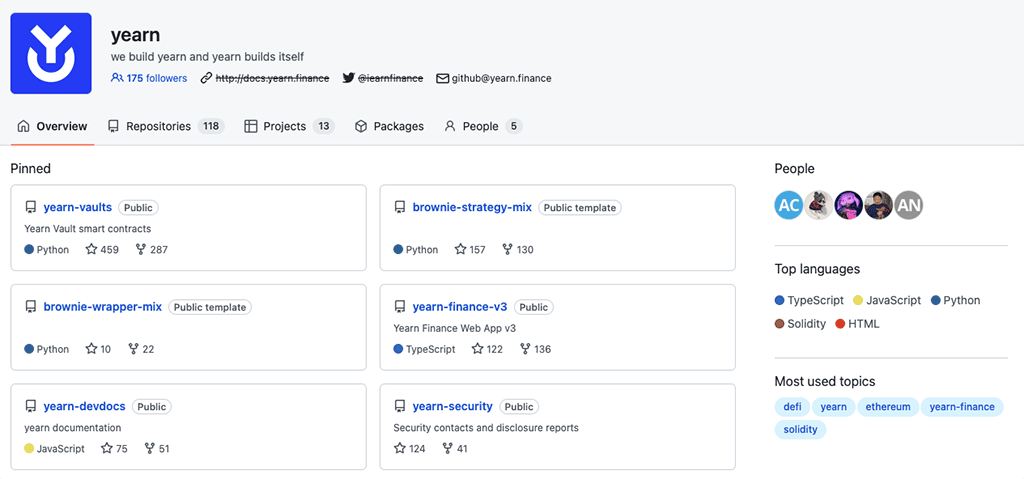 Hackathons
Hackathons are an excellent way to engage with the crypto community and build brand recognition, as they provide a platform for developers to showcase their talents and generate publicity for their projects.
These events are usually sponsored by blockchain startups and reward participants with a variety of prizes – such as job offers and cash rewards.
By taking part in hackathons, crypto startups can reach out to the most talented developers in their field and get valuable feedback on their products. This is an effective way for startups to gain insight and learn what potential users think about their products, as well as get exposed to new ideas and technologies.
Chainlink holds hackathons multiple times per year, with the latest event in Spring 2022 witnessing the largest turnout to date with over 8,500 signups, 340 project submissions, and 50 hours of live educational content created.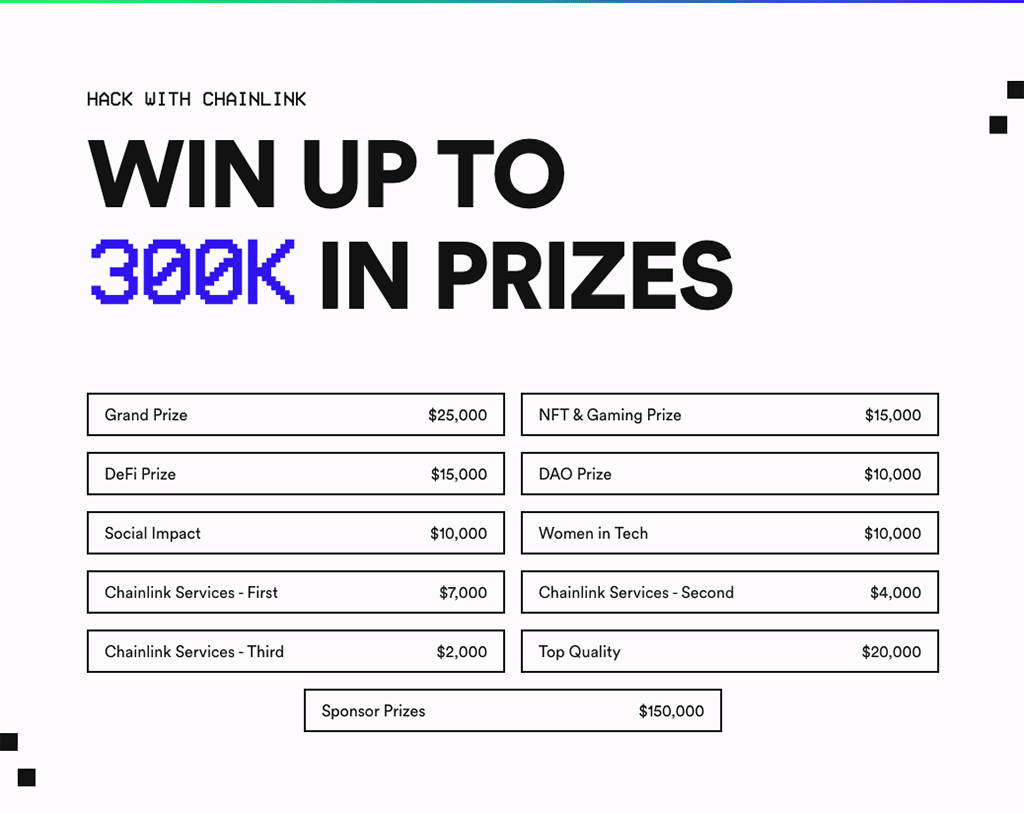 Overall, hackathons are an invaluable marketing tool for blockchain-based startups, as they provide a great opportunity to create buzz around their projects and attract the attention of potential users and investors.
Limited Edition NFTs
What type of crypto guide would this be if we didn't include a mention of NFTs? In recent years, Non-Fungible Tokens (NFTs) have become a popular tool for blockchain companies to create unique digital goods, such as collectibles, artworks, and even virtual real estate.
By creating limited edition NFTs and offering them as giveaways or rewards for loyal users, startups can generate publicity and create a sense of exclusivity. As a result, NFTs are an excellent way to incentivize user participation in projects, as they can be used to reward engagement and loyalty.
Moreover, NFTs also provide crypto companies with a means to raise additional funds for their project, which is something that has become commonplace in the Web3 gaming sector.
Illuvium, which is a hotly anticipated game that is yet to launch, has been offering NFTs of in-game items and real estate for months now, which only adds to the excitement and anticipation of the game's launch (while helping to raise funds for development in the background).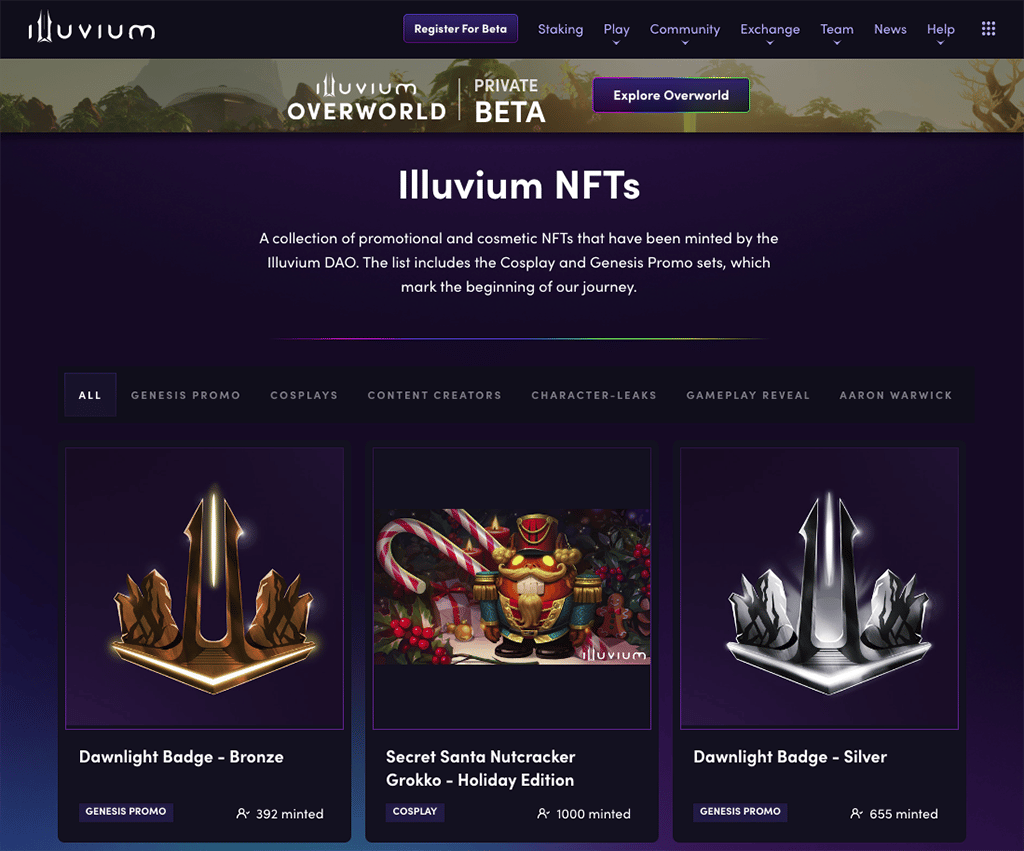 Conclusion
The marketing strategies outlined in this article are just some of the ways that blockchain startups can build their brand and engage with the crypto community as a whole. Of course, not all of them are suitable for every project, so it's important to pick and choose the right ones that will work best for your specific use case.
Just remember to stay creative and don't be afraid to think outside the box, as this is what will make your project stand out in a sea of competitors.
Work It

Please check out latest news, expert comments and industry insights from Coinspeaker's contributors.